TDS TV®+ List of Features
TV Beyond the Ordinary.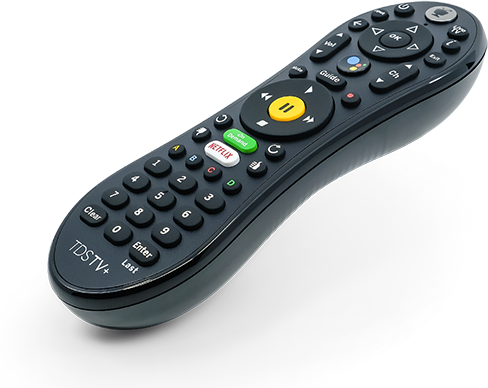 Cloud DVR Service
Search, schedule, record and watch your favorite programs all from one place. Simultaneously record up to 10 shows, and store up to 300 hours of programming by choosing the storage tier that's right for you. Learn more.
Pause, Rewind, & Fast-Forward
Control the pace of your programs within live TV and DVR recordings. Learn more.
Start Over
Never miss a moment by returning to the beginning of any live program (availability varies by network). Learn more.
Catch Up
Watch any program that's aired in the last 72 hours (availability varies by network). Learn more.
Remote Control
Use the voice remote with Google Assistant to watch your favorite shows and movies, change channels, and access popular downloaded apps. Learn more.
Watch Recordings Simultaneously
Keep your household happy by viewing up to 10 shows at once. Learn more.
TDS TV+ App
Conveniently schedule and record programs out of home with the app on any Internet-connected device. At home, stream live TV where you want on any device. Learn more.
OnePass
Gather every episode of a series from streaming apps, live TV, and On Demand and automatically add it to your My Shows list. If an episode isn't available from live TV or On Demand, OnePass® fills in the gaps with episodes from streaming apps like Netflix*. Learn more.
Personalized Guide
Discover new favorites by receiving programming recommendations based on your viewing history. Learn more.
Simple Search
Easily seek out shows and browse content across your DVR recordings, downloaded apps like Netflix*, On Demand and live programming all at once. Learn more.
Compact Receiver
Receive a more reliable, higher-quality viewing experience because it's maintained and secured by TDS. Learn more.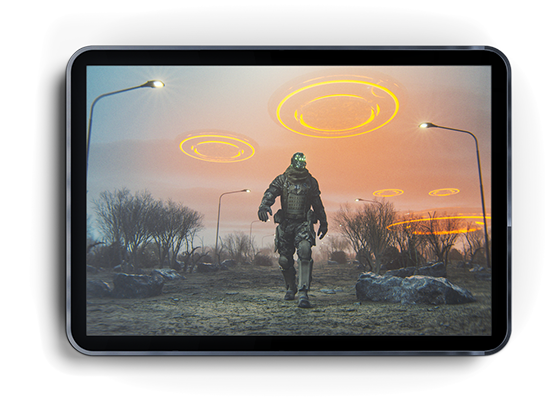 TDS TV+: Wireless TDS TV+ Receiver signal quality/range may vary depending on interference, obstructions, and home construction. If signal quality/range is not sufficient, additional wiring may be required. A minimum of one receiver and a maximum of ten receivers are allowed per account. Compatible equipment is required, and in order to use the TDS TV+ Receiver over Wi-Fi, you must have a wireless router with 802/11ac Wi-Fi. Normal fees apply. All prices, packages and programming subject to change without notice. Some channels are not available in all areas. Sports programming is subject to in-market availability and blackouts. Streams are utilized and provisioned over your internet connection. Bandwidth may restrict the resolution and the number of concurrent TV streams delivered to home; impacting the number of programs a customer can watch at the same time. Customers electing Standalone TDS TV+ service will be limited to 5 streams over TDS TV+ Receivers before video signal is impacted. Equipment provided by TDS must be returned upon termination of service or unreturned equipment charges will apply. Return shipping charges may apply. TDS TV+ may not be available at all TDS service locations. Google is a trademark of Google LLC.
Cloud DVR functionality is included with TDS TV+ and requires a TDS TV+ Receiver and optional monthly DVR storage fee. Downgrading DVR storage or recording content without available storage will result in deleted recorded content. When content is deleted it will be based on the oldest recorded content first, unless specified to keep 'as long as possible.' All content, even content marked 'as long as possible,' will automatically be deleted as space is needed for new recordings. Based on network requirements a limited number of network recordings will expire automatically after 90 days from the date it was recorded. A limit of 10 programs can be recorded simultaneously.
TDS TV+ App: Features and functionality are subject to change. TDS Telecommunications reserves the right to determine the timing and content of software updates, which may be automatically downloaded and installed by TDS products without prior notice to you. We do not endorse or warrant the performance of any included third-party apps or advertised third-party products or services which are accessible from the TDS TV+ Receiver. Your use of third-party apps is subject to the terms of use and privacy policy of the app provider. You may register a maximum of 5 unmanaged (customer owned) personal devices. A maximum of 3 unmanaged devices can concurrently stream live content. You can manage your registered devices by logging into your TDS My Account. Live content can only be streamed while your unmanaged device is on the same local network as your TDS managed device(s). TDS reserves the right to determine which unmanaged devices are allowed to function with TDS TV+. To see which devices are capable please visit tdstelecom.com.
TDS TV+ On Demand: Parental controls can be used to restrict and/or filter programming. Customer will receive on-demand content based on the channels in their TDS TV+ subscription. TV network determines type and amount of content available, which is subject to change.
TV Everywhere: Requires a tdstelecom.com email address and Internet access. Customer receives TVE access to channels in their TDS TV+ subscription. Type and amount of content available for each network is determined by network, and subject to change. Use of parental controls can restrict or filter programming available.