Our employees make the communities we serve, the services we provide, and our company better!
Committed to our community
Hundreds of organizations throughout the country are receiving aid from TDS. From hands-on volunteering, to in-kind and financial support, TDS takes a vested interest in the growth and success of the communities we serve. The way we see it, supporting local nonprofit organizations is vital to our company, employees, communities, and customers.
Giving back is a vital initiative and integral part of the culture at TDS. In fact, it's so vital to our core beliefs, we provide employees 16 hours of paid time off every year to volunteer. In 2016, nearly 550 employees took advantage of our "Be Good Citizens" program volunteering more than 1,600 hours (and being paid for their time). Since the program began, employees have leveraged nearly 10,000 Be Good Citizens hours to make a difference in their communities.
While many employees share volunteer experiences near and dear to their heart, we take pride in offering a wide array of opportunities they can choose from. However they get involved, employees repeatedly tell us how they value the personal growth and satisfaction they gain from helping others.


Community Outreach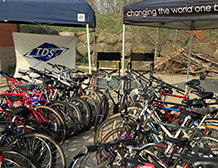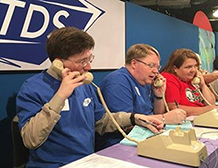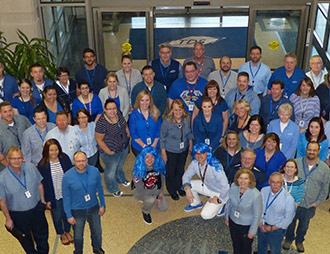 To meet community needs, TDS created the LeRoy T. Carlson Pioneer Club's Community Outreach Program. Yes, it's named after the founder of TDS! Nearly every month, this group promotes events and activities where employees can choose to donate their time and service.