With TDS TV+, you can watch programming on more than just the TV that's hooked up to a TDS TV+ receiver. Use the TDS TV+ app in your home on your phone, tablets, and streaming devices.
Note: The TDS TV+ app works at your home only.
Below is the list of devices that are compatible with your TDS TV+ product:
Apple TV – 4th Generation, 4K
Amazon Fire TV Stick – Second Generation and newer
Amazon Fire TV Cube
Android
Apple iOS – Devices still receiving iOS updates
iPhone & iPad
Phone & Tablet
Xiaomi Mi Box
Steps to download TDS TV+ mobile app
Search "TDS TV+" in the App Store or Google Play store on your personal device (phone, tablet, etc).
Select the "Get" button to download the app onto your device.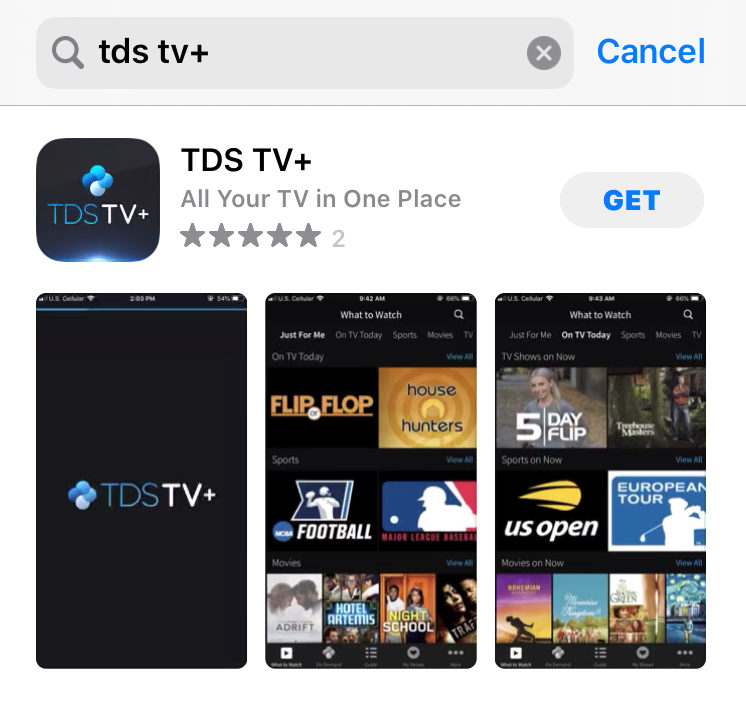 Connecting your Personal Device to your TDS TV+ Receiver
Note: Maximum of 5 registered personal devices, with a concurrent stream limit of 3
Download and open the TDS TV+ app on your personal device
Choose your Internet provider: either TDS or BendBroadband
Enter the username and password credentials for your TDS or BendBroadband online account
Once you've logged in to your TDS TV+ app on a new personal device, the device will be automatically added to the personal device list in My Account.


Removing a personal device
Note: Only account administrators have the ability to remove personal devices from My Account
When you're logged into My Account, Click on Services
Within my TV area There is an option to select View Personal Devices
On this page there is a listing the personal devices associated with your account
There will be a 'remove' option next to each device
Click 'remove' on the device you wish to remove from your account