Use Search within the Navigation Bar to find programs by title, episode title, description, or person's name (actor, director, etc.)
From the Home Screen, select Search by scrolling right from the Navigation Bar.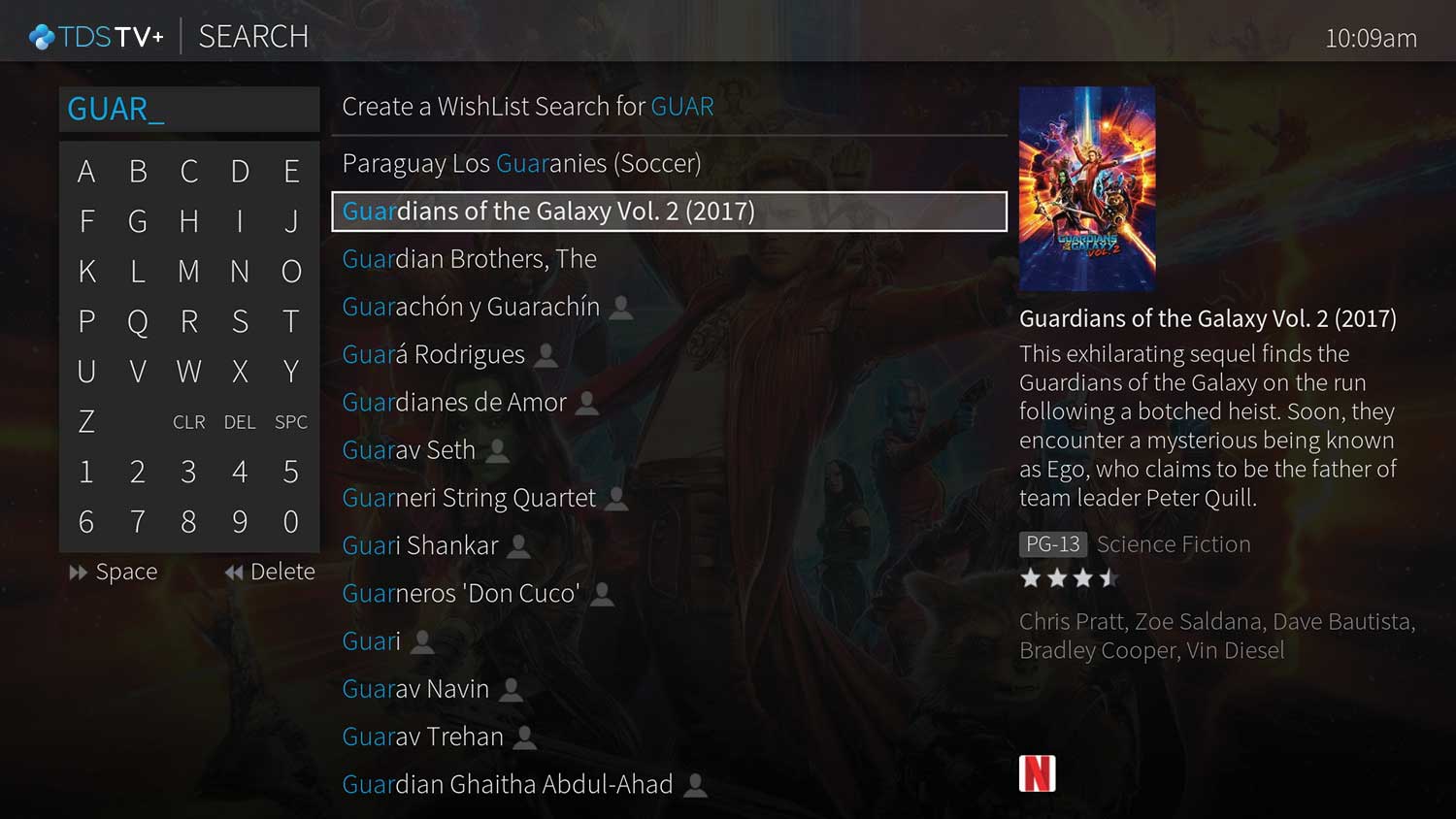 Search for TV shows and movies, streaming videos (from streaming services like Netflix), and TDS TV+ On Demand, all at the same time.
Search for a channel by its network name or call sign (e.g. NBC or ESPN)
For actor/actress searches - use First and Last name to refine your search

There may be multiple options; be sure to select the option that fits best the person you're searching for

Movies: if they've appeared in any, you'll see those listed here

Look for the icons listed under the movie for viewable options
If no options are listed, you may not be able to currently watch

TV Shows: If they've appeared in any, you'll see those listed here

If the actor searched has been featured as a guest on a series, your search will bring up the episode they were in

Credits: included any other content they've been accredited for
Extras: provides more information about the actor/actress