What is a cloud DVR?
A cloud based DVR saves your recordings virtually rather than on a set top box near your TV. A cloud DVR can deliver more storage capacity, less risk of equipment failures, and more capacity for recording shows simultaneously. The TDS TV+ DVR offers 3 choices for storage capacity and the ability to record up to 10 shows at the same time.
All your recordings, in addition to bookmarks, across networks and streaming apps are located in My Shows. TDS TV+ Recordings are stored virtually, in the cloud, eliminating the risk of equipment failure and loss of your recordings.
My Shows contains all your saved recordings from TDS TV+, including On Demand, and OnePass, plus those from integrated apps like Netflix, Starz, EPIX and Vudu (separate subscriptions required).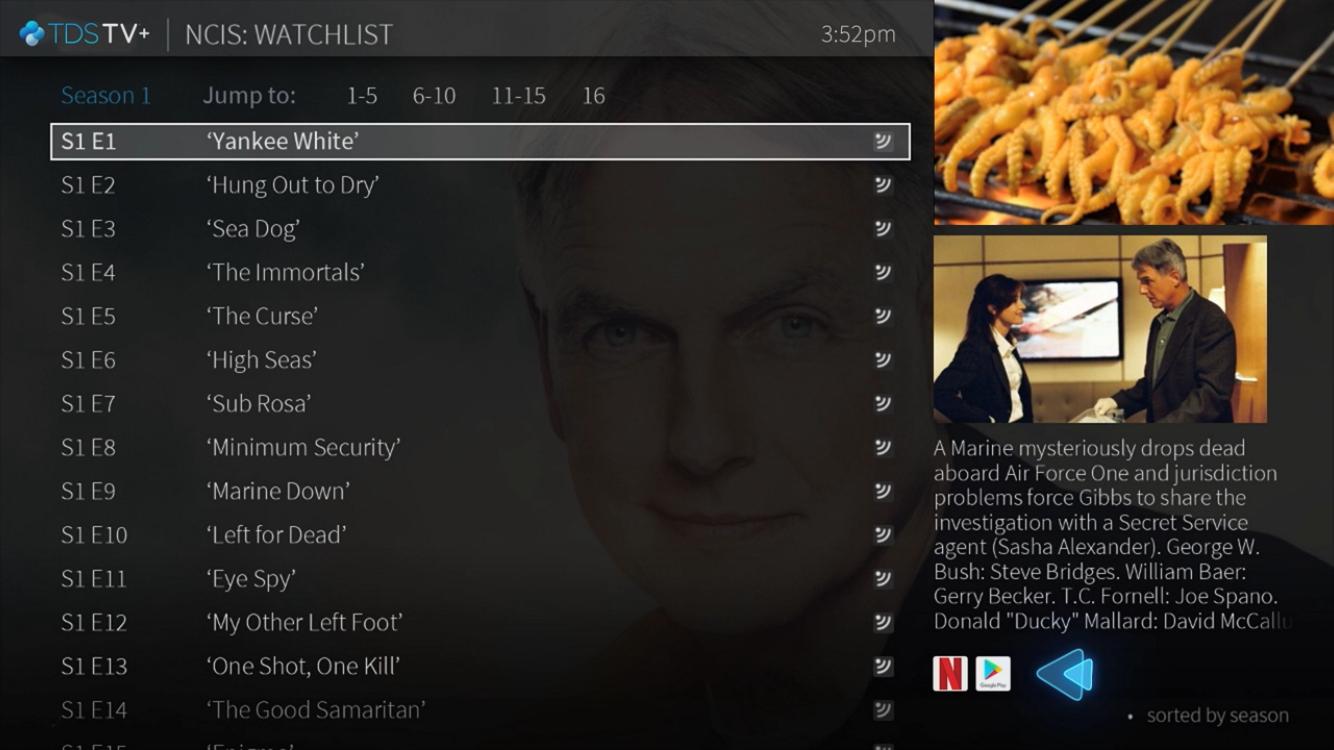 To find My Shows, go to the Home Screen and select My Shows from the Navigation Bar.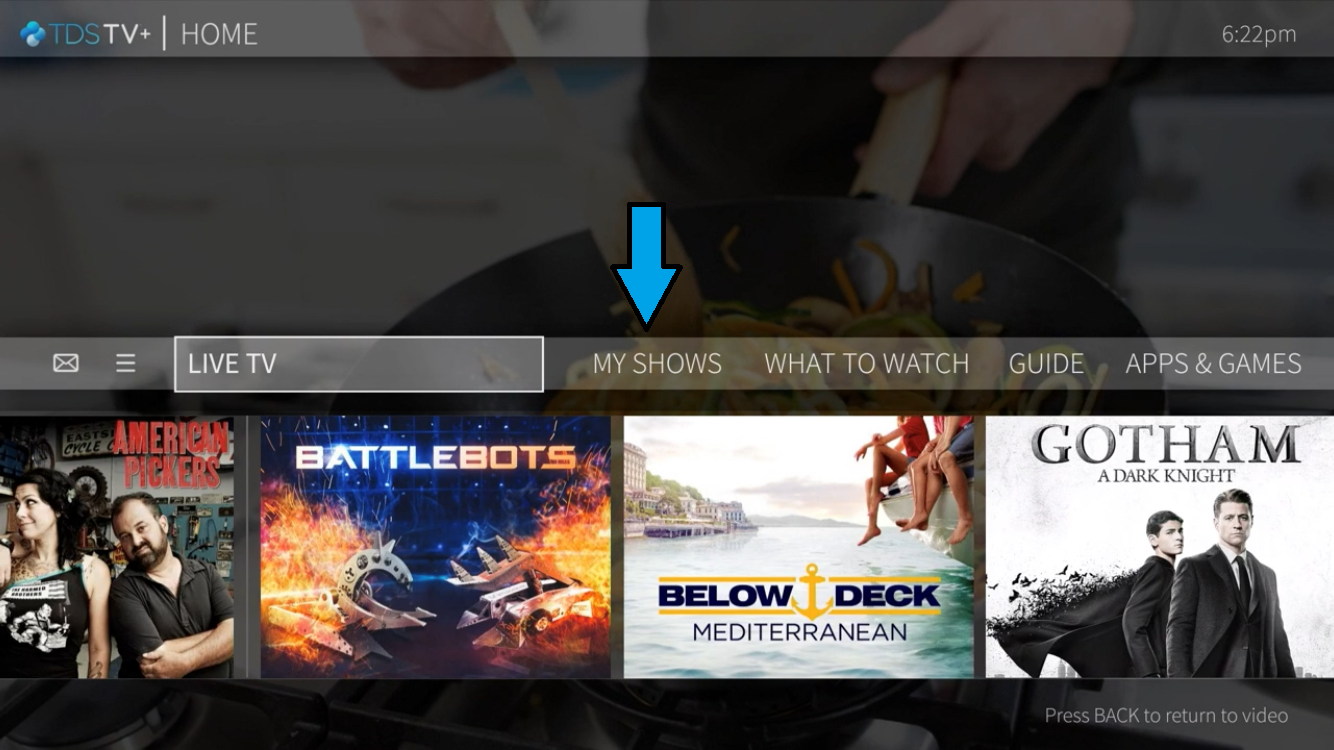 How to locate shows that I've recorded?
Narrow your choices instantly by using the filters in the left-hand column. As you highlight a filter, your My Shows list will update automatically.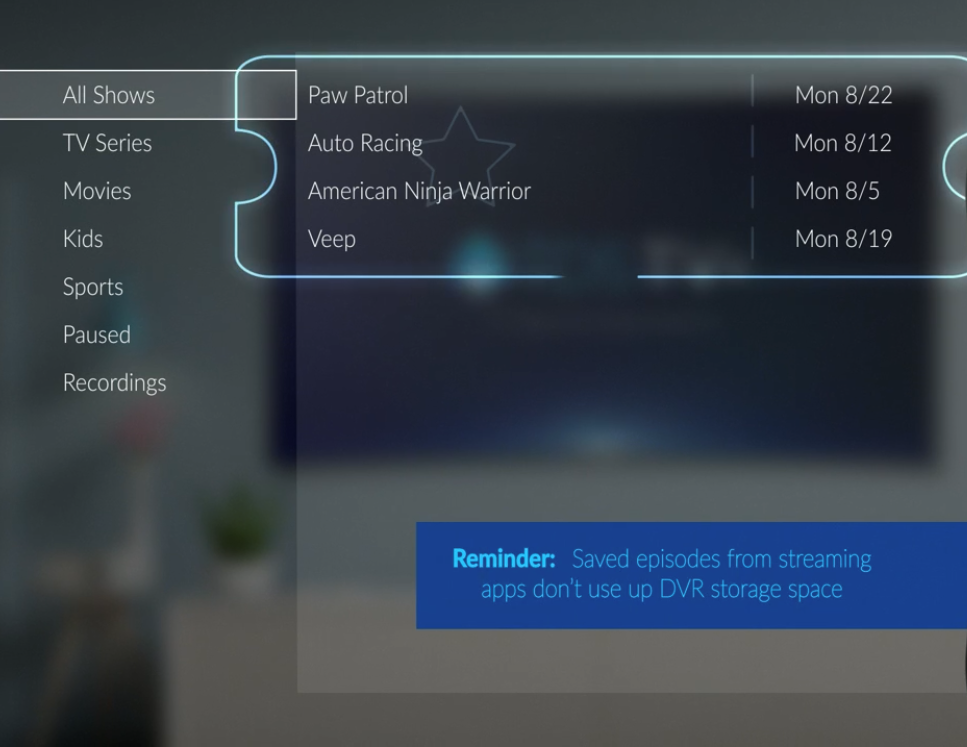 Filters include all OnePass selections, recordings, and bookmarks sorted into the following categories:

All Shows – Everything you've saved

Bookmarked movies are found under the Streaming Movies folder. To learn more about Bookmarking, click here.
If a bookmarked streaming video is unavailable from your video providers, it's added to the Not Currently Available group at the bottom of My Shows. When the video becomes available, it is automatically added to My Shows.

TV Series - Episodic series including news programs
Movies - Theatrical films
Kids - Programs for kids
Sports - Sporting events
Paused - Recordings that have been started but not completed
Recording - All recordings without bookmarks
Playing OnePass Recordings
My Shows recordings automatically remembers where you left off on a show. Every time you go to My Shows, the last movie or series you watched will be highlighted. If you were watching a series, select OK to be returned to the last episode you watched.
Sorting your List
My Shows recordings can be sorted by date (default) or alphabetically from the main Setting menu.
From the Home Screen, scroll left to Menu.
Select Preferences, go to Settings > User Preferences.
Select the My Shows Options and scroll left or right to choose date or alphabetic.