Power/Standby Button

Press for less than 5 seconds to toggle between standby and On mode
Press for more than 5 seconds to begin a hardware reset

Translucent Ring

Solid White indicates power is on
Blinking White: Remote Control command received (IR or Bluetooth)
Flashing White: Bluetooth pairing in process

Link LED

Blinking Red to Solid Red:Wi-Fi and Ethernet links are down
Solid Green: WAN IP obtained
Flashing Green: Seeking WAN IP
Solid Amber: Poor wi-fi signal strength
Pulsing Purple: System is Updating (Firmware update)
Bluetooth pairing button - On right side of receiver
Reset Receiver - On the bottom of TDS TV+ Receiver
Press this button to perform a factory reset of your device.

Ethernet port: Use this port to connect your receiver to the your modem or router. TDS recommends connecting with a ethernet cord for the best possible service. (If you're connecting your receiver wirelessly via Wi-Fi, you don't need to use this port.) available.
IR Extender Port: When components are hidden behind closed doors, walls in an entertainment cabinet or equipment closet, connect an IR extender accessory to this port to enable control of components by remote (not included).
HDMI: use to connect your TV to your receiver with an HDMI cord.
Optical Digital Cable (TOSLINK): connects to a TV or audio equipment; it should only be used if your TV does not have HDMI or if you want to connect digital audio to a home cinema receiver.
USB: connects your receiver to external devices.
Power: connects your receiver to a power outlet, using the power cord supplied.
How do I restart my TDS TV+ Receiver?
There are 3 options to restart your TDS TV+ receiver:
Press and hold the power/standby button for 6-8 seconds.
Remove the power source from wall or receiver.
Go to Menu → Device Settings → Device Preferences → Reboot and confirm Reboot now?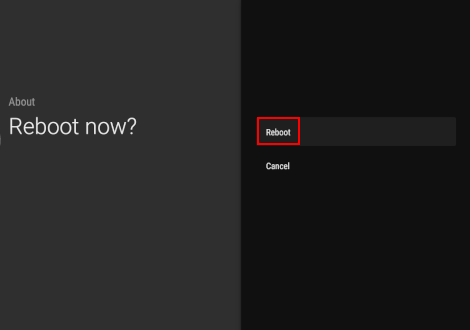 Connect video/audio with HDMI through a home theater system or HiFi equipment
Choose the option that best fits your system configuration.
Digital audio equipment with HDMI input: Connect the HDMI cable from the set-top box to the home theater receiver, and the home theater receiver HDMI output to the TV set.
Digital audio equipment without HDMI input: Connect the HDMI cable from the set-top box to the TV set and a Digital optical cable from the set-top box A/V output to the home theater receiver.
Note: you may need to change your settings for the TV set to ensure the digital output is properly transmitted from the TV set.