TDS Internet Support

Find answers to common questions
Connecting to a Wireless Network

The first step to connecting devices to your wireless network is to identify the network name on your modem router. Go to your modem and find the sticker with the Wi-Fi Network Name and Network Password.
If you haven't changed the default network name and password, locate the sticker on your modem for the admin username and password.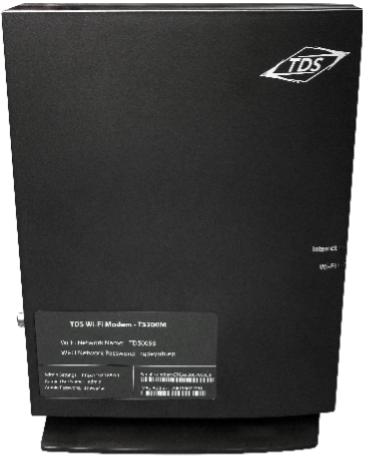 This will be your network name and password unless you changed it. If you have changed the default network name and password, type 192.168.0.1 into an Internet browser to access your modem settings.
Follow the links below to get directions on how to connect your wireless devices.
Windows 10
Connecting your Windows 10 device.
Mac OS, iPad and iPhones
Android
Connecting your Android devices.
Recommendations for securing your Wi-Fi network:
Enable wireless encryption on your wireless router: Use an encryption such as WPA or WPA2 (if possible). Avoid using WEP as it offers very little security over a non-secure Wi-Fi network.
Ensure you have a strong password for access to your Wi-Fi network. Use a password that's complex and cannot be easily hacked. Strong passwords have more than 8 characters, and contain each of the following:


Uppercase letter

Lowercase letter

Number

Special character ($#%&+)



Hotel Environments: You may consider changing your password often to mitigate unauthorized use.
Use anti-virus, anti-spyware software, and a personal firewall. Computers on a wireless network need the same protections as any computer connected to the Internet. Install anti-virus and anti-spyware software, and keep them up-to-date.
Change your wireless router's pre-set password for administration. The manufacturer of your wireless router probably assigned it a standard default password that allows you to set up and operate the router. Hackers know these default passwords, so change it to something only you know. Reference #2 for strong password recommendations. Make sure you only manage your wireless router over a secure connection such as HTTPS.
5. Use a captive Wi-Fi portal for access (hotel environment). Some locations require authentication not only through the wireless connection, but also through the browser, providing a pass code or by tying access to a specific customer name to access the internet.