To set up an automatic payment:
From the top bar click on Manage ePay Accounts and select "Auto Pay Settings"

or click on the Set Up Auto Pay button on the bottom right hand side of the screen.

Select your Payment Method from the dropdown and choose [Enter a new Bank Account] or [Enter a new Credit/Debit Card].

Click Continue after choosing Bank Account or Credit/Debit Card.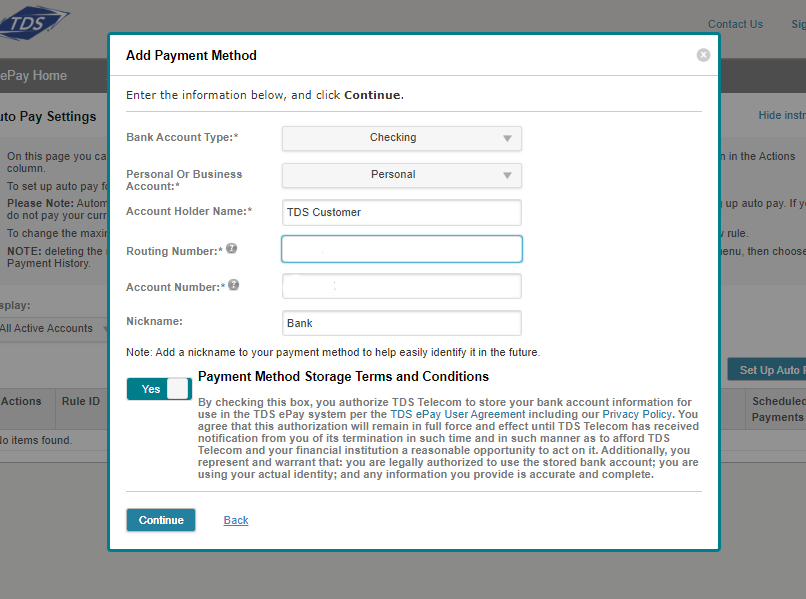 Enter your bank information or debit/credit card information and click on Continue button.
Add your payment details. Slide button over to "Yes" for the Payment Method Storage Terms and Conditions.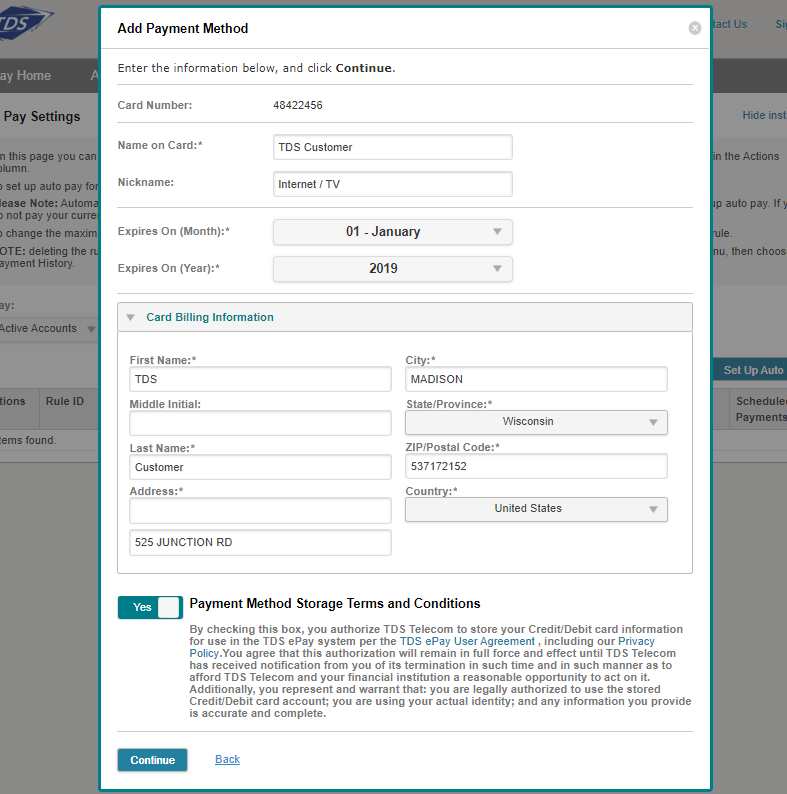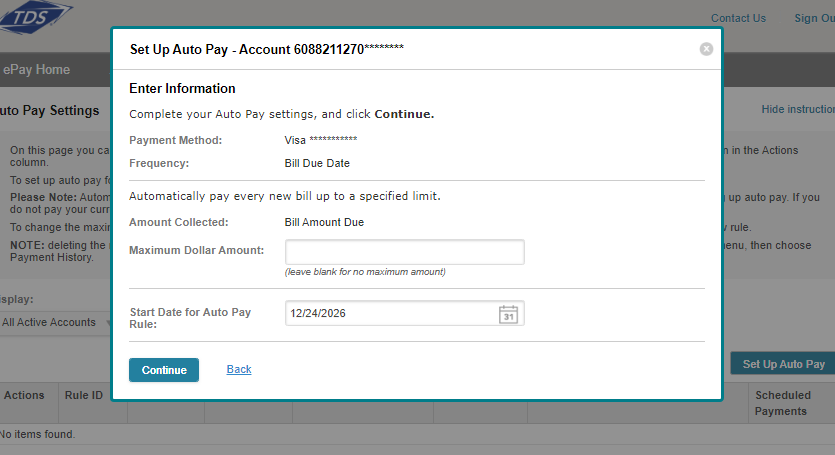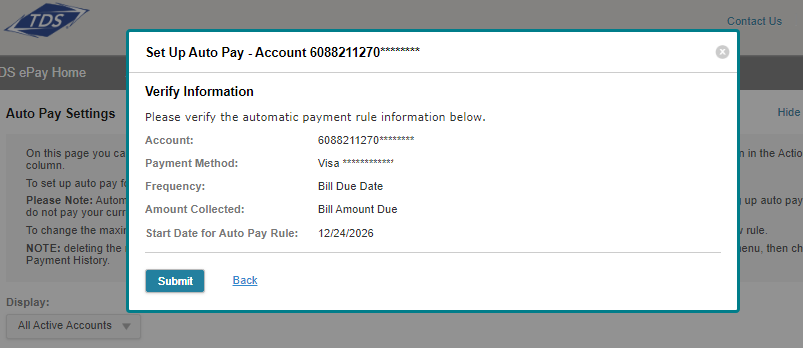 NOTE: If you currently use Sav-A-Check to pay your bill, don't set up automatic payments in TDS ePay until you receive a message on your next paper bill confirming you are enrolled in TDS ePay. This avoids duplicate payments applied to your account.
To make a one-time payment:

Select View and Pay Bills at the top of the TDS ePay site. A list of your active accounts will be shown.
If you have more than one account, choose the account you want to apply a payment to and click the "Pay" checkbox. (If you only have one account, there will be no "Pay" check-box to click).
Fill out the payment method, payment date, and payment amount. Then, click the Pay button.