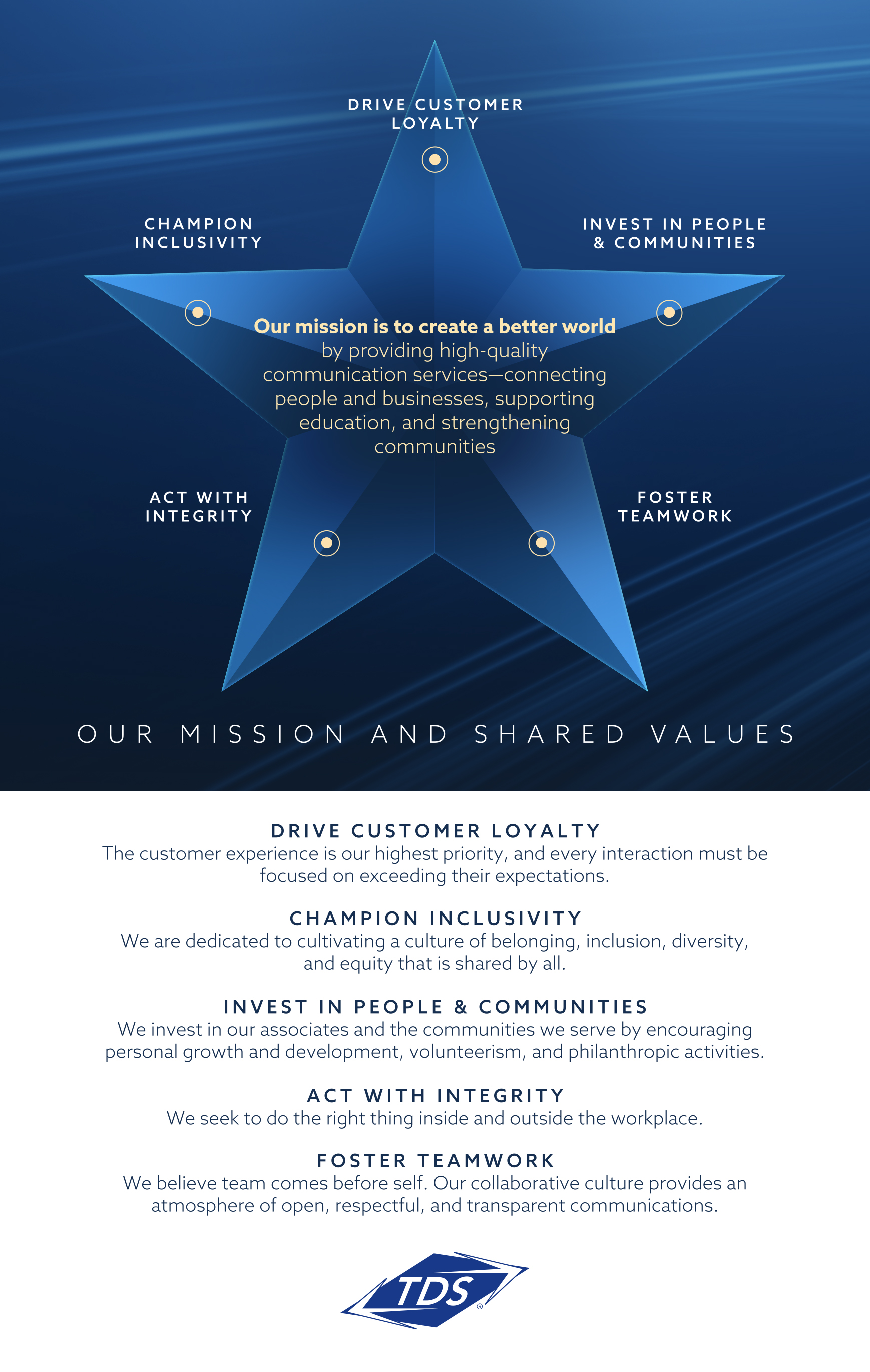 Community Involvement
Giving back is an integral part of the culture at TDS. From hands-on volunteering, to in-kind and financial support, TDS takes a vested interest in the growth and success of the communities we serve. In fact, community involvement is so imperative to our core beliefs that we started the "Be Good Citizens" program, which provides associates with 16 hours of paid time off every year to volunteer.
Diversity & Inclusion
TDS' commitment to diversity centers on one of company's core values — Investing in People. It's truly about embracing and endorsing a workforce that is diverse and inclusive. As a result, we offer Associate Resource Groups (ARGs). Made up of associates who share similar ideas, backgrounds, ideals, gender, ethnicity, cultures or common interests, Associate Resource Groups are all about building small, connected communities within the workforce.