DIVERSITY & INCLUSION

At TDS, we recognize we must broaden our efforts to develop a more diverse and inclusive workforce, one that genuinely represents the communities we serve.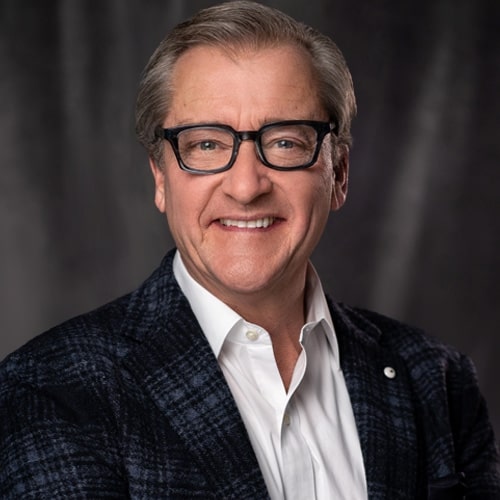 Jim Butman
President & CEO
"Today, we highlight and celebrate the importance of diversity and inclusion. Tomorrow, let us live diversity and inclusion as we see the beauty and richness in color, race, religion, gender, and sexual orientation."
Supplier Diversity Statement:
TDS and TDS Telecom are committed to enhancing the use of diverse businesses by proactively developing relationships with minority, women, veteran and disabled veteran, LGBTQ+, disadvantaged businesses and local businesses within our supply chain.
Supplier diversity is a strategic business imperative to the economic growth and expansion of our business. TDS and TDS Telecom also encourage subcontracting opportunities for diverse businesses.
Diversity, Equity, Inclusion & Belonging Council
Mission:
The Diversity, Equity & Inclusion (DE&I) Council's primary role is to connect DE&I activities to TDS Telecom's broader business strategy.
Relating diversity, equity and inclusion to the company's mission, values and objectives.
Outlining key diversity and inclusion goals and actionable steps to achieve them through our 6 areas of focus.
Help create/apply policies that support equity for all associates.
Evaluate the effectiveness of ongoing efforts and adapt as needed.
The role of each Council member will be to put their influence behind current and future DE&I efforts, embed inclusive practices in our business, be accountable in their area of responsibility within TDS Telecom and willingly go on a personal journey of understanding diversity, equity, and inclusion.
This Council is focused on engaging leaders and associates throughout TDS Telecom, with the goal that they will create and continue to embed inclusion in their areas of responsibility, being active and prominent advocates of inclusive practices and leadership.
Members:
AnnMarie Kreitzer
Joseph Read
Julie Maiers
Karl Betz
Kenneth Paker
Kit Beyer
Lauren Lins
Marc Dimino
Michele Slattery
Mindy Begenat
Patrick Yates
Associate Resource Groups at TDS
We believe Associate Resource Groups (ARGs) — developed by associates, based on associate interests — are integral to fostering a more inclusive workforce. While each has a different audience and mission, the ARGs provide a small community within the larger company.
At TDS, these groups are organized and run independently by associates, based on topics that fit their interest. They are associate-led and associate-driven. While not formal, they are endorsed by a member of the executive leadership team who provides mentorship and guidance. At TDS, ARGs are one way to "Plant the Seeds of Inclusion".
There are nine established ARGs at TDS, with several more in the works.