Priceless Experience
Are you highly motivated with a passion for learning? Do you want to see your knowledge tested and applied in a Fortune 1000 setting?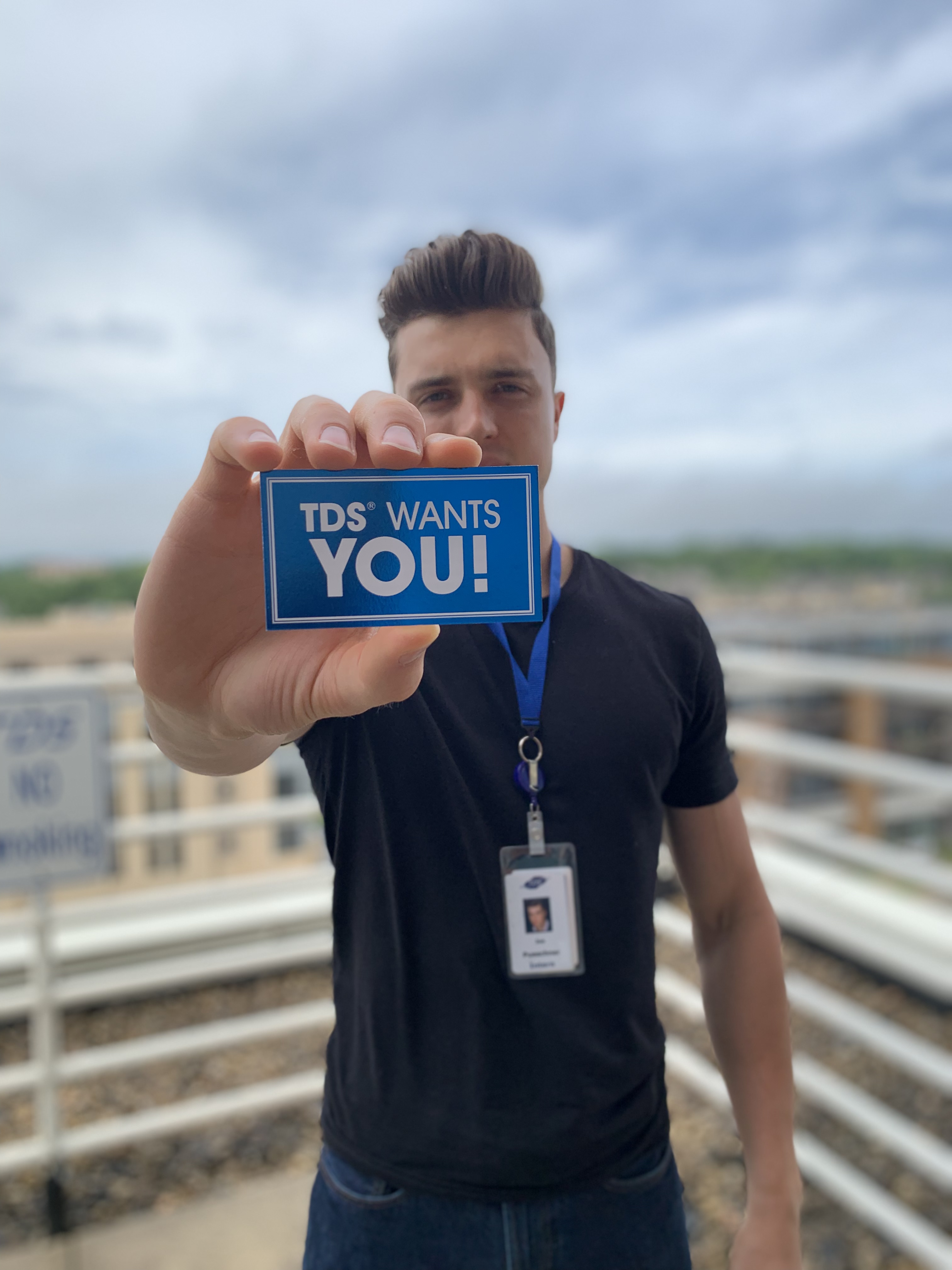 Regardless of
your background

or

area of study

, TDS wants YOU.

Maybe you're still not exactly sure what you're looking for in a career, but want exposure to jobs in a variety of areas–such as IT, Human Resources, Public Relations, Marketing, Field Services, and Finance? Well, look no further than TDS!
As an intern at TDS, some of the many benefits include:
Competitive Pay
401(k)
Medical insurance
Paid sick leave
Flexible scheduling
Year-round opportunities
Many internships are remote!
Over 30% of interns convert to full-time associates
Testimonials from TDS Interns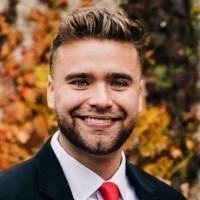 Garrett Seymour
Madison, WI
Garrett started interning in the Communications department in 2019. He was hired as a full-time associate in 2021.
"Accepting my internship with the communications team at TDS was a key step in my young career. Right from the start, my co-workers made me feel like a vital part of the team and company. My ability to instantly contribute meaningful work stood out from day one. By the end of my first week, I had already written my first company-wide communication, external press release, and posted on our company social media properties. By the next week, I was helping shoot and edit my first video.
In addition to being a key contributor, my internship gave me the opportunity to experience an inclusive company culture with countless opportunities for professional growth. This is one of the main reasons I seized the opportunity to join TDS as a full-time associate. To this day, I still feel like I'm learning, growing, and contributing every day."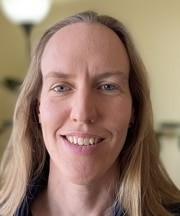 Jackie Evangelisti
Aztec, New Mexico
Jackie started interning in the IT department in 2022. She was hired as a full-time associate later that year.
"As an intern with the IT Network Records team, I was able to get hands-on experience developing tools and scripts alongside my team members. I was able to take all the skills and concepts I'd learned in my college programming classes and directly apply them in a professional setting. It was so rewarding to see code I'd written put into production!
My team fostered a great environment to learn and grow in, and everyone made me feel like I belonged there. My teammates were always eager to answer questions and share knowledge, and regular meetings with my supervisor helped me develop and stay on track with my goals. When the opportunity came to move into a full-time position, it felt like a seamless transition."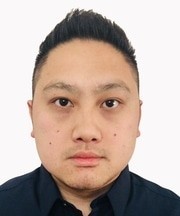 Lee Xiong
Sun Prairie, Wisconsin
Lee started interning in the Finance department in 2020. He was hired as a full-time associate in Human Resources in 2022.
"During my internship with the Business Risk and Intelligence team in Finance, I participated in various projects that played a crucial role in not only my team's success—but also that of TDS. The internship provided me with essential skills that laid the groundwork for my professional success. Since then, TDS has continually invested in my personal growth and development.
The most rewarding aspect of my experience with TDS, both as an intern and a full-time employee, has been the chance to work with an incredibly diverse and inclusive group of individuals. TDS is committed to fostering a culture of belonging, inclusivity, and diversity, which has made my time here all the more special."
Ryan Brown
Post Falls, Idaho
Ryan joined TDS' Field Service Technician (FST) Internship Program in 2022. He was hired as a full-time FST later that year.
"I entered TDS' FST Internship Program just after high school. At first, I joined the program because I recognized it as an opportunity to earn some skilled, hands-on experience. After immersing myself in the program and experiencing how great a company TDS is, I'm thrilled about my decision to begin my career as an FST.
The internship was extremely beneficial because it gave me the chance to learn, one-on-one, with multiple experienced mentors. As someone who didn't have a lot of experience with the tools and equipment going into the program, my mentors did a great job of coaching me, while also giving me the opportunity to learn and gain confidence on my own."