A note from the President and CEO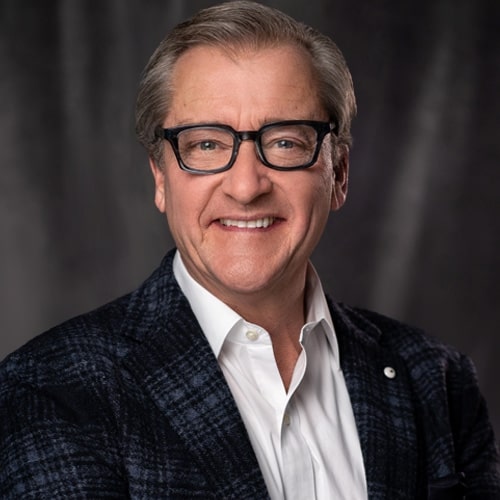 As a national broadband and video distribution company, we've come a long way since the days of phone operators and party lines—simply put we are not your parents' phone company—which is why you should consider joining our fast growing company.
My name is Jim Butman and I'm the president and CEO at TDS Telecom (TDS). I strongly believe TDS is one of the most interesting companies to work for and definitely one of the best kept secrets for technology-based careers.
Yes, I know I'm the CEO, so perhaps that's what you'd expect me to say, but I also have a very unique perspective. TDS has been undergoing a fascinating transformation powered by new industry-leading technologies. We have complex business operations which provide diverse challenges and opportunities for people who love to create innovative solutions.
TDS, once a collection of small rural phone companies, now provides world-class high-speed internet service and next-generation television and voice services throughout the U.S. We are headquartered in Madison, Wis., one of the top small cities in the U.S., and we also have satellite locations across the U.S. in beautiful cities like Bend, Ore. and St. George, Utah.
We are investing millions of dollars to expand super-high-speed fiber-optic data networks and grow our next-generation TV and other video products. This growth is just one of the many reasons I'm excited about our future as a company—and one of the many reasons I hope you'll join us.
We need interesting people with innovative and new ideas to come on board and help build the future. Whether you are an engineer, software developer, project manager, IT professional, sales rock star, marketing professional, or want to become a customer service agent or service technician, TDS provides fertile ground for your growth and development, including a program called TDS Telecom University. Be sure to ask about it! I guarantee you'll be working with the smartest people in the communications industry. Our people truly set us apart!
Joining TDS Telecom also means you'll be part of a long-standing Fortune 1000™ Company. TDS Inc., a publicly held and family-run company, oversees TDS Telecom along with our sister companies U.S. Cellular and Suttle-Straus. That solid, nearly 50-year foundation means associates enjoy a solid benefits package, a generous tuition reimbursement program, and even paid time off to volunteer in local communities.
I trust our innovation and growth will entice you to join us!