Fiber construction gets underway in Northern Idaho
Coeur d'Alene, Post Falls, Hayden, and Rathdrum to benefit from millions in investments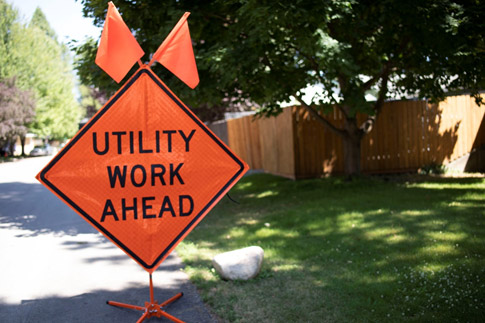 TDS (TDS®) began construction of a 700 mile fiber-optic network this past June. TDS' contractor, Quanta Services (Quanta), has been hard at work laying the first miles of fiber.
TDS announced plans earlier this year to build a fiber-to-the-home network in Idaho's fast-growing Coeur d'Alene area.
TDS is already entrenched in the community, sponsoring local events, pre-registering customers, and creating new jobs. With 27 people hired so far, TDS plans to add many more jobs in the region by the end of 2022
"We've only scratched the surface," said Julie Maiers, vice president of Marketing and Product Development at TDS. "We're committed to truly investing in the growing communities of Coeur d'Alene, Post Falls, Hayden, and Rathdrum."
Certain CDA neighborhoods are expected to receive services as soon as November. New customers can check their neighborhood status at www.tdsfiber.com. Residents should watch their mailboxes and doors for notices alerting when construction is due to start.
To get a look at what construction might look like in a community, see the pictures below.
TDS is partnering with Quanta's highly skilled and trained workforce to build the area's new, cutting-edge fiber network. Look for Quanta trucks to be parked next to the construction site when it comes time to lay fiber.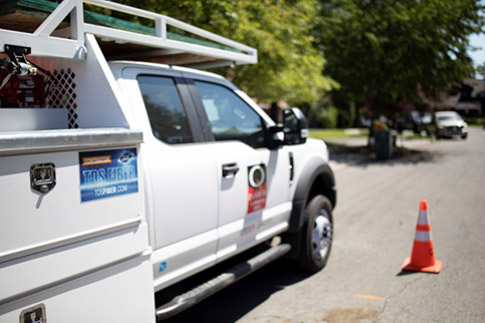 During construction, Quanta will use drilling and/or plowing techniques designed to limit disruptions. They will also use existing utility easements and public rights-of-way as much as possible. Residents will see orange conduit tubing being placed underground; the fiber-optic cable is then pulled through the conduit.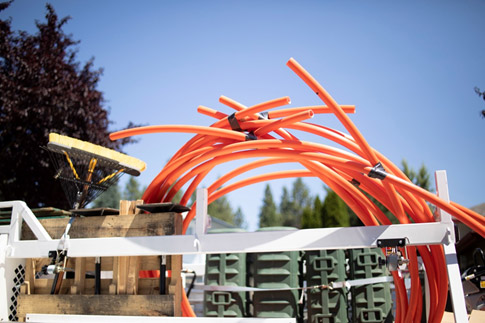 A Quanta employee digs deep to carefully make room for the new lines.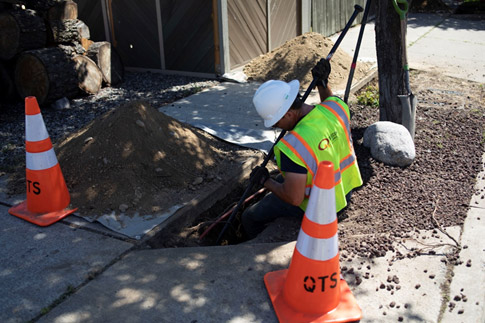 Once the fiber is placed, trenches will be re-filled and grass will be replaced or re-seeded. Residents are encouraged to water the area to aid in restoration.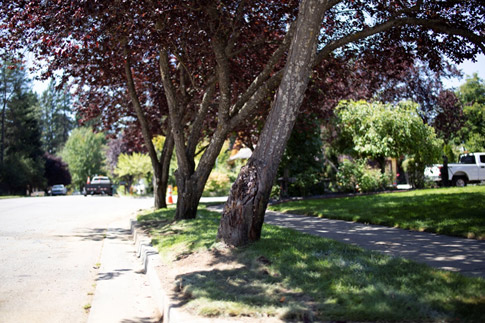 Residents and businesses interested in learning more about the fiber-optic products and services that will be made available from TDS can visit TDSFiber.com.