2018
Rachel Margis
Congratulations to Rachel Margis of TDS Telecom for her selection as 2018 Q2 Volunteer of the Quarter!
Rachel Margis has been regularly volunteering for five different organizations for over one year now. "I love to spend time with each organization," says Rachel. "I enjoy connecting with the individuals at each nonprofit. I have fun while I'm there!" These organizations include the River Food Pantry, Blackhawk Church, Sierra Club, Bella Soul and WE International. Because she spends her time at multiple organizations, her work varies from working with kids to creating pieces of jewelry or developing the marketing strategy for the organization. For Rachel, volunteering is a way to become more involved in her community and learn more about Madison, Wisconsin.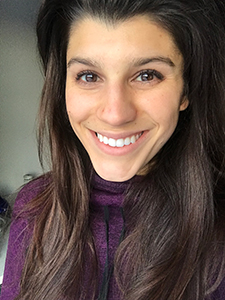 TDS aims to celebrate all employees that give back to their communities. Click on a year to see the past Volunteer of the Quarter winners.