2018
Alan Leopold
Congratulations to Alan Leopold of TDS Telecom for his selection as 2018 Q1 Volunteer of the Quarter!
For the last 23 years, Alan has volunteered his time at the North Freedom Fire Department, even serving as a lieutenant for 19 of those years. Part of Alan's job at TDS involves a lot of travel to train employees, but that does not stop Alan from volunteering his time. In Knoxville, Tennessee, Alan helps out at the local animal shelter. When going to Bend, Oregon, he packs his axe for when he splits and hauls wood at the Nativity Lutheran Church for families to heat their homes. According to Alan, he "feels more like a member of the community, rather than just a visitor," when he volunteers on the road.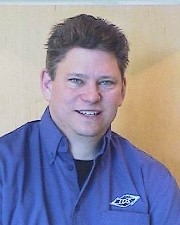 TDS aims to celebrate all employees that give back to their communities. Click on a year to see the past Volunteer of the Quarter winners.