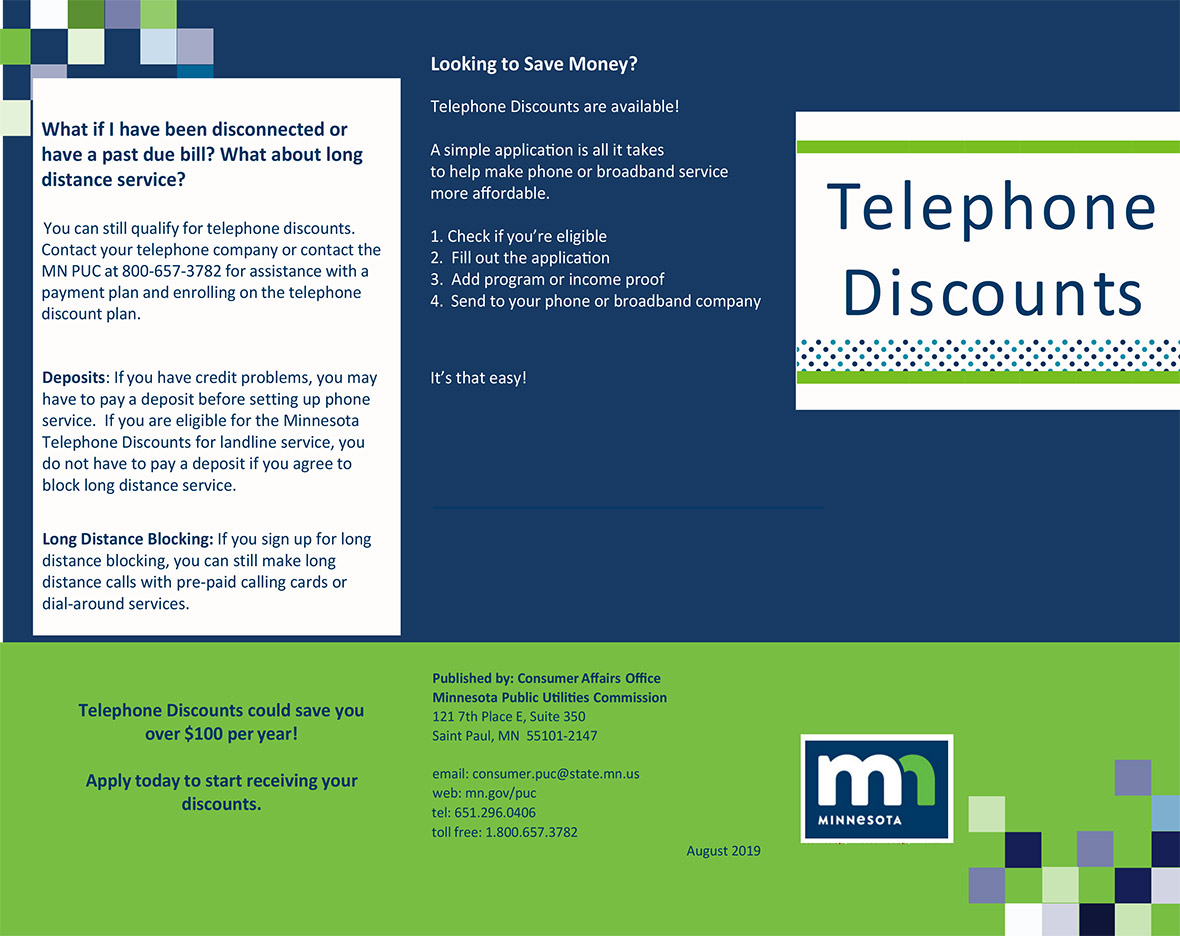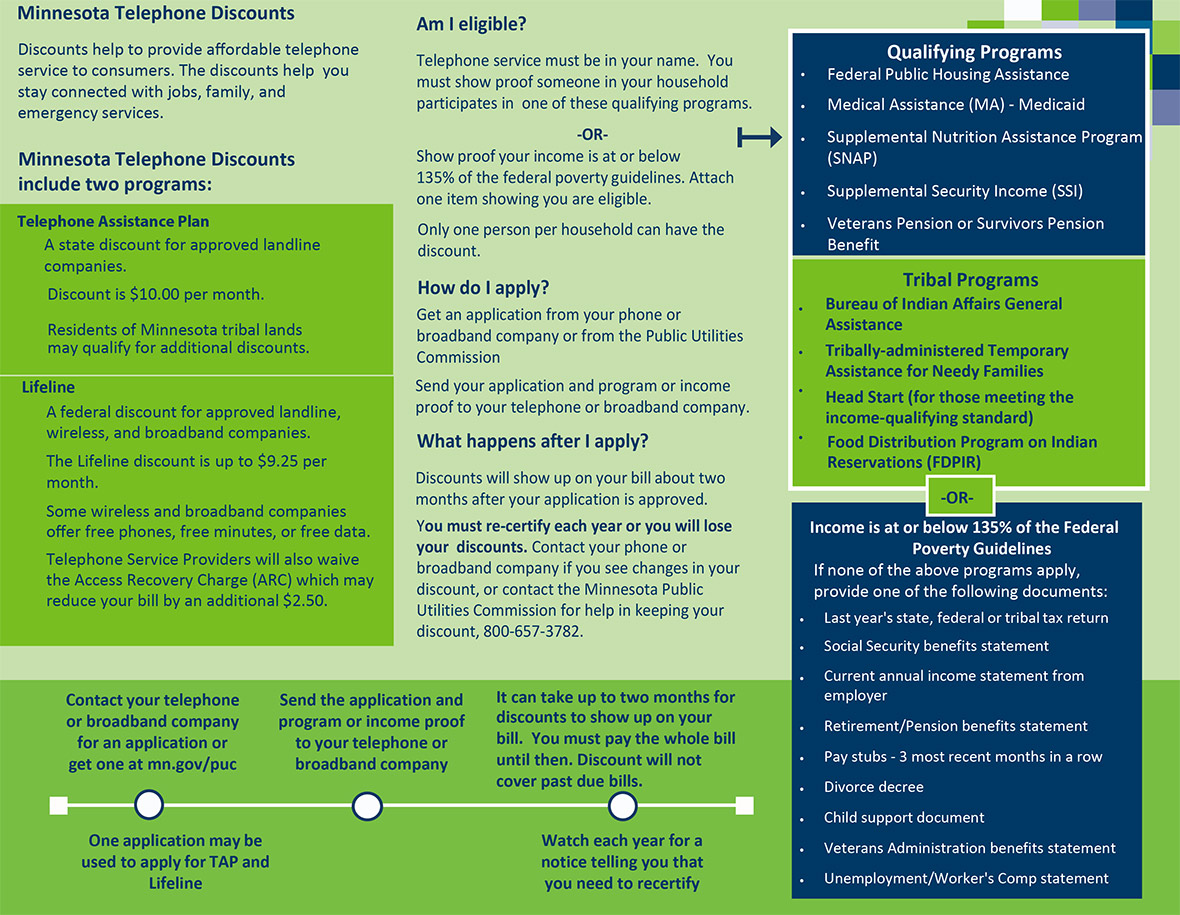 TDS Lifeline states' Application
The Minnesota Telephone Assistance Plan (TAP) offers a monthly credit for your landline telephone service. The TAP credit is not available for broadband only (internet) service. However, the federal Lifeline program can be used towards broadband only (internet) service. For more information about the MN Telephone Assistance Plan, visit https://mn.gov/puc/consumers/telephone/.
Lifeline for Minnesota (ILEC) is now managed by the national centralized system called the National Verifier. This system determines if consumers are eligible for Lifeline credits and manages the annual Lifeline renewal process.
If you reside in any of the following cities (or surrounding area), use the Minnesota ILEC application:
Backus, Baxter, Belgrade, Breezy Point, Brooten, Buffalo, Danube, Elk River, Hackensack, Monticello, Murdock, New London, Pequot Lakes, Sedan, Spicer, or Winsted.
Minnesota ILEC - Application
You can apply for Lifeline by visiting NV.FCC.gov or you may print an application at that web-site by selecting your state in the drop down menu and then selecting 'use a paper form.' Send your completed form to the address listed on the application.
If you have questions concerning how to apply or questions about a submitted application, please call the Lifeline National Verifier at 1-800-234-9473.
You can learn more about the Lifeline National Verifier by visiting www.lifelinesupport.org/ and selecting "How to Use It" under the National Verifier in the left toolbar.
Please note: Because the National Verifier manages Lifeline, TDS is no longer able to accept your Lifeline application.
Once the Lifeline National Verifier approves your application, contact TDS to activate your Lifeline benefits. You will be required to provide TDS the information you listed on the application which may include your legal name, date of birth and last four digits of your social security number to activate the Lifeline benefits.
If your application is accepted, the Lifeline benefits (including TAP, if applicable) will be automatically applied to your next bill.
TDS Metrocom
If you reside in any of the following cities (or surrounding area), use the Minnesota Metrocom application:
Brainerd, Duluth, Sauk Rapids, or St. Cloud
Minnesota Metrocom - Application
Not finding what you're looking for?