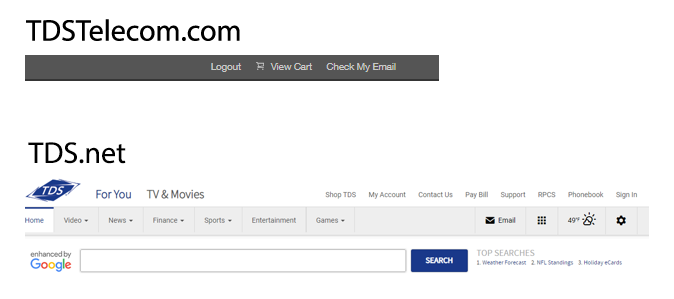 Enter your user name/email address (example: bob@tds.net) and Password, then click Continue. Your inbox will appear.
To change your TDS User Name/Email Address
Important Note: When you change a user name associated with an active email account, TDS will actually close the active email account and create a new one with the new user name/email address. That means any messages, contacts and/or information that you wish to keep from your original email account will have to be transferred to your new account. You must do this within 7 days of submitting a user name change request.
To change your user name/email address, please follow these steps:
Residential customers, visit www.tdstelecom.com/myaccount.
Business customers, visit www.tdsbusiness.com/myaccount.
Log in to your account.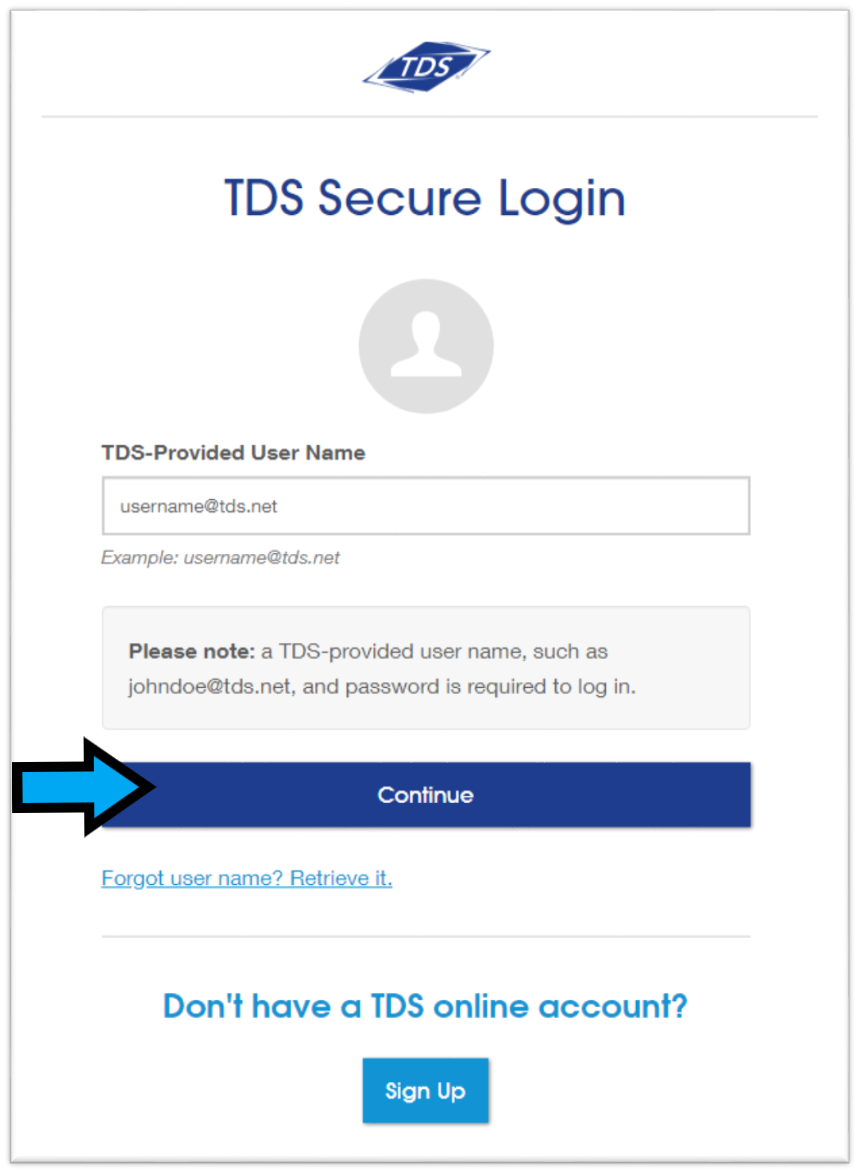 Click Account Information and select Manage Users from the dropdown bar.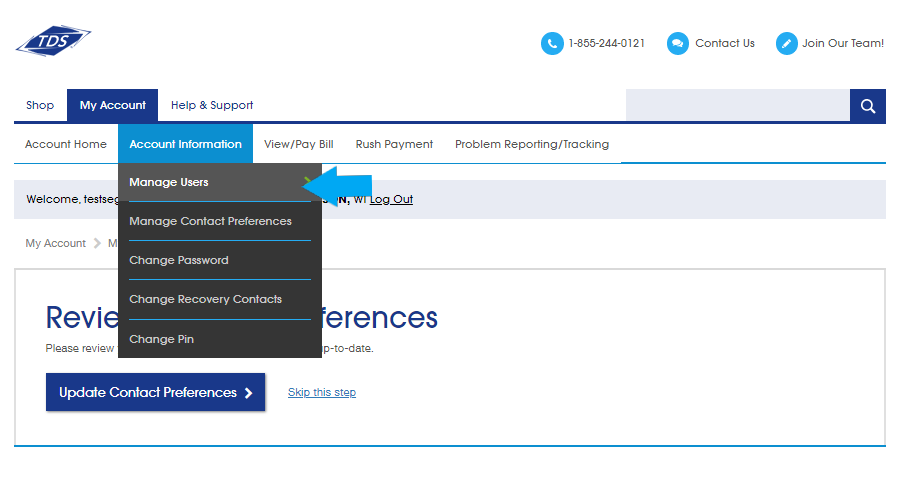 Click edit next to the username you'd like to change.
Click change username and follow prompts.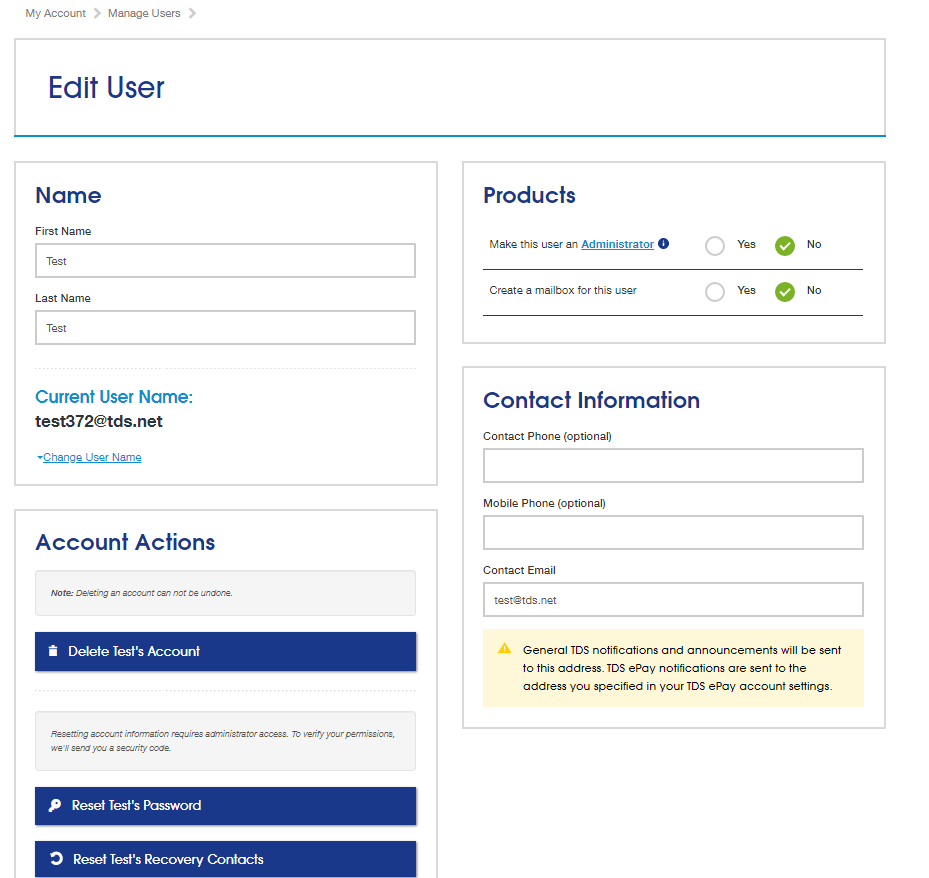 Important Note: After changing your user name/email address, you may also need to update other TDS Services with this user name/email address.
To only change the name used on your outgoing messages, you can modify the Name field in your Webmail settings.